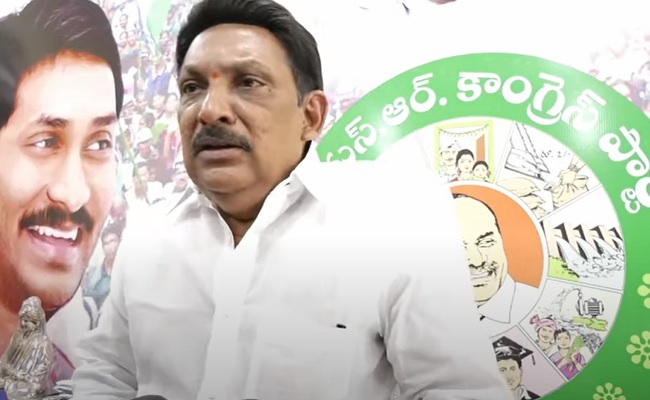 The ruling YSR Congress party in Andhra Pradesh is trying to play down the huge turnout of people at the public rallies of power star and Jana Sena Party chief Pawan Kalyan in East and West Godavari districts.
YSRC MLA from Bhimavaram assembly constituency Grandhi Srinivas, who defeated Pawan Kalyan in 2019 assembly elections said there was nothing unsual for a film actor to draw huge crowds to his or her public meetings.
"There is a craze for heroes and heroines in public; so, the turnout at their meetings will be huge. For that matter, if actress-anchor Anasuya comes to Rajahmundry also, she would draw bigger crowds on the streets than Pawan Kalyan," Srinivas said.
He said Pawan Kalyan had no political understanding.
"He doesn't know the number of voters in Bihmavaram and the voting pattern among the people. That is why he has lost to me in the last elections," the MLA said.
Srinivas alleged that Pawan Kalyan had established Jana Sena Party not to come to power on his own, but to serve the political interests of Telugu Desam Party president N Chandrababu Naidu.
"In the process, the power star is insulting Kapu community. Instead of dreaming about coming to power, Pawan Kalyan should first focus on getting back in election symbol and safeguard his party," the YSRCP MLA said.
He said Pawan did not have his own party manifesto.
"Stifling necks, disrobing and beating rivals and breaking their bones might be the agenda of Pawan Kalyan. People won't tolerate such rowdy language," he  added.