The UK attracted the highest amount of inward direct investment in 2022, extending its lion's share of the European market to more than a quarter.
Releasing figures sure to infuriate pro-EU activists, the annual Ernst & Young (EY) attractiveness survey found foreign investors flocked to the City to fund 46 financial services projects last year, up from 39 in 2021.
---
By comparison, second place Paris enticed foreign investment for 35 finance proposals, sliding from 38 in 2021, while Madrid secured 22 foreign investment projects compared to 29 in 2021.
Anna Anthony, UK financial services managing partner at EY, said: "Investors recognise the strength, gold-standard governance and resilience of the UK's financial system and see it as the preferred destination for growth, innovation and access to top talent."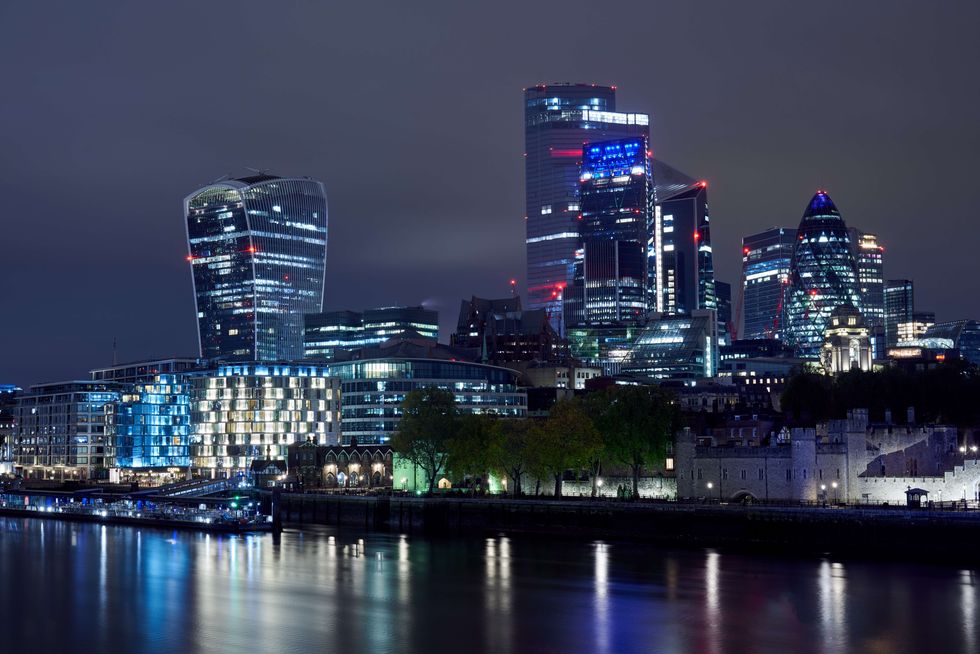 The Square Mile continues to be a beacon of prosperity
PA
Overall, the UK attracted foreign investment to 76 financial services projects in 2022, a 17 per cent rise on the 63 projects in 2021.
It puts clear blue water between the UK and France, which recorded 45 projects in total, down 15 on 2021 figures.
Andrew Griffith, economic secretary to the Treasury, told City AM: "We have a tremendous track record of attracting the brightest and best companies in the world built on the long standing competitive advantages of the UK and its attractiveness as a place to do business."
The UK has topped EY consultancy's finance foreign direct investment table every year since the research started, including every year since the 2016 Brexit vote.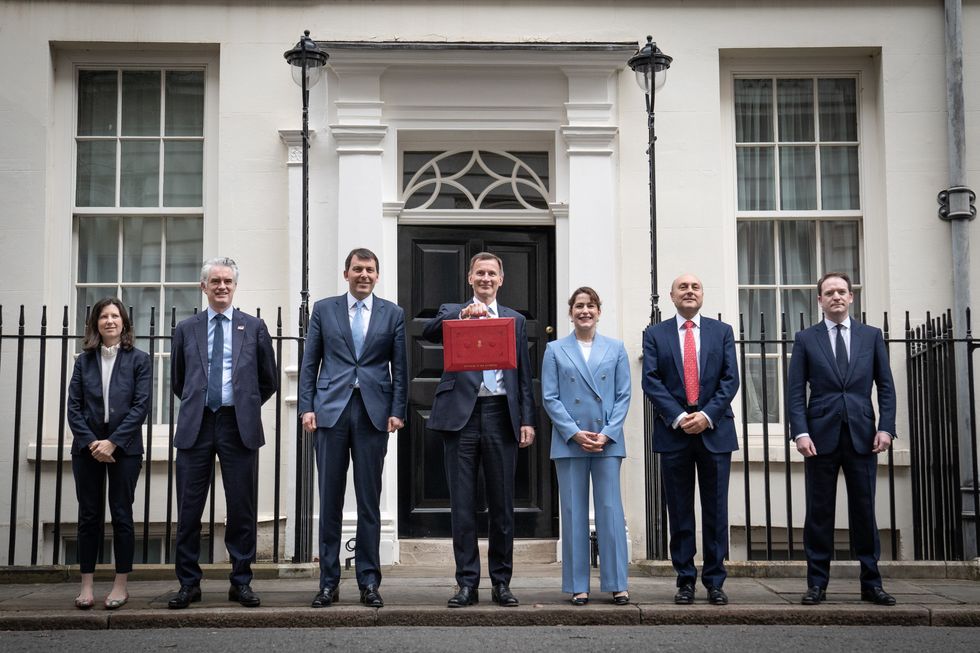 Andrew Griffith pictured second to the right
PA
Likewise, London has led the European city table since it was first recorded in 1986.
America was the biggest source of foreign investment in financial services in Europe last year, accounting for 21 of the UK's 76 projects in 2022.
Financial services investment projects created 2,603 jobs in the UK last year, a rise of four per cent on 2021.
Across Europe, 10,700 new jobs were created in financial services, of which 1,700 were recorded in France.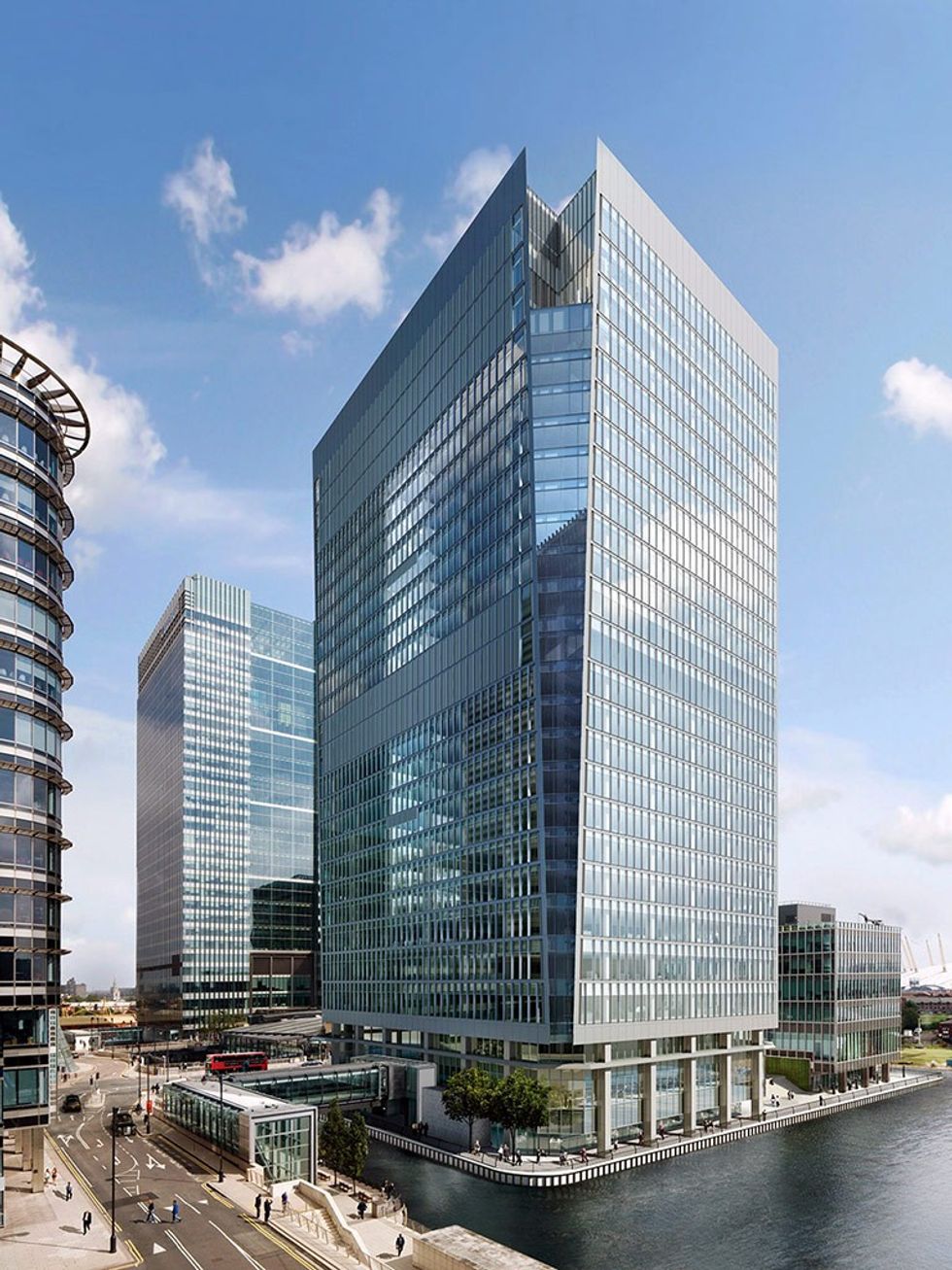 EY's home in Canary Wharf at 25 Churchill Place
Cushman and Wakefield
Chris Hayward, policy chairman at the City of London Corporation, said: "London continues to lead Europe in attracting foreign direct investment in financial services, and the sector is proving resilient despite the global challenges facing the UK economy."
Hayward added: "That is good news for every household, because a strong City creates the wealth and jobs that support the economy and fund our public services."
EY has undergone a UK leadership shake up recently following a collapse in the consultancy firm's plan to break up its audit and consulting operations globally.
The break up blueprint, coined 'Project Everest', attracted fierce internal criticism and was eventually abandoned but not before it had cost the firm £480million worth of internal work.
On the back of ditching the radical overhaul, EY has shrunk the UK executive committee from 13 to eight and announced that it will cut 3,000 jobs in the US.
The big four consultancy firm reported record levels of growth for its UK business in November 2022, with UK revenues up 17.2 per cent and UK fee income increasing to £3.23billion from £2.75billion.