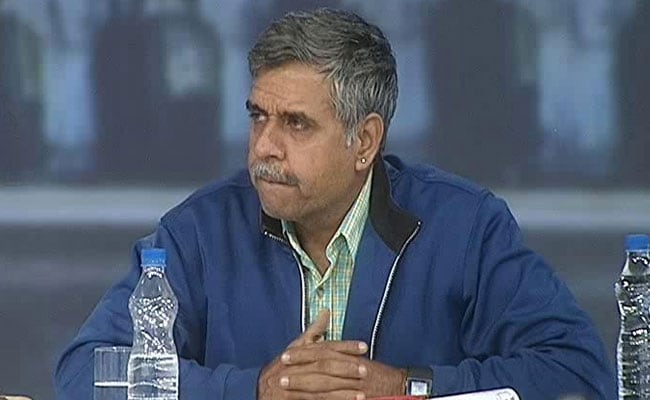 New Delhi:
Departing from the party line, Congress leader Sandeep Dikshit on Monday blamed Chief Minister Arvind Kejriwal for the Delhi Services Bill, saying his running power tussle and bitter exchanges with the Centre resulted in the draft legislation on the control of services in the national capital.
The draft legislation on Delhi services was passed by the Parliament on Monday after the Rajya Sabha secured its passage by a comfortable margin.
In a video message on Monday, shortly after the Bill passed its final legislative test in the Upper House, Sandeep Dikshit, son of former Delhi chief minister and late Congress stalwart Sheila Dikshit, said the Centre would never have tabled such a Bill had the AAP convener not been in a running feud with the Centre over the control of services.
"There was a time when both the Centre and previous governments in Delhi had mutual control over services in Delhi. Everything was running smoothly. But unfortunately, since Arvind Kejriwal assumed office in 2014, he indulged in politics. He got embroiled in a power tussle with the Centre to secure his political interests using foul means. This is why the Centre came up with this Bill. Otherwise, there was no need for such a Bill in Delhi," Mr Dikshit said.
He added that with the passage of the Bill, the AAP government will now resort to "politics" instead of working for the people of Delhi.  
"Now, I can only hope Arvind Kejriwal will work for the development of the city for the rest of his term. However, it's quite likely that he will resort to politics and issue more political statements following the passage of the draft legislation on services in the national capital," the Congress leader said.
Ahead of the introduction of the Bill by Home Minister Amit Shah in the Rajya Sabha on Monday, the Congress leader said Mr Kejriwal has "fooled" the people of Delhi.
Congress was among the Opposition parties, which extended support to the AAP in its bid to thwart the passage of the Bill in Parliament, after the two parties came together as part of the grand Opposition bloc — I.N.D.I.A.
The Centre had earlier promulgated an Ordinance overturning a Supreme Court judgment vesting control of services in the AAP government.
The National Capital Territory of Delhi (Amendment) Bill, 2023, which was passed by the Lok Sabha last week, replaces the Ordinance for the control of services.
The Upper House on Monday passed the Bill that empowers the Lieutenant Governor of Delhi to control Group A services in Delhi, including on matters relating to appointments, transfers and postings.
The Bill was passed after a division in which 131 MPs voted in favour of the legislation and 102 against it.
(Except for the headline, this story has not been edited by NDTV staff and is published from a syndicated feed.)
Featured Video Of The Day
Haryana Mahapanchayat Held Without Police Permission Amid Tension