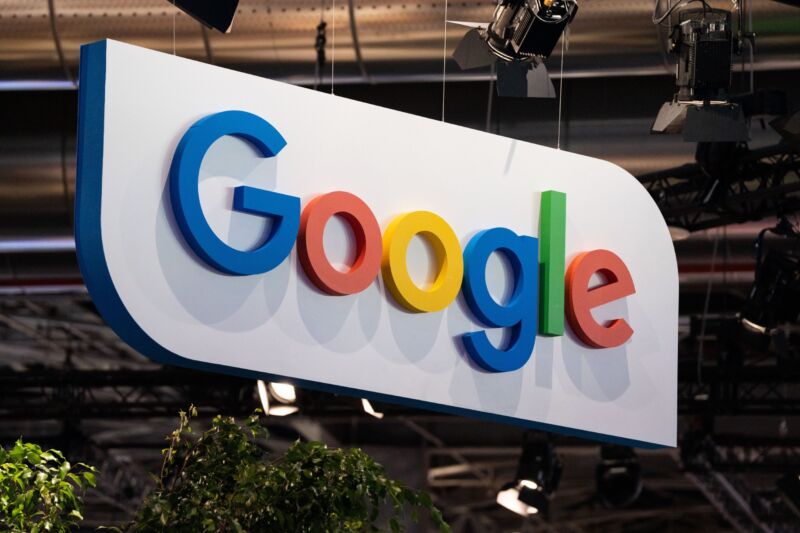 In response to a new Canadian law requiring payments to news organizations, Google said it will remove links to Canadian news sources from Google Search and Google News for users who access the services in Canada. Google's announcement yesterday followed a similar announcement by Meta that it will end news access on Facebook and Instagram.
The new law's "duty to bargain" requires large search engines and social media services to negotiate payments with news businesses or groups of news businesses. The law requires mediation and then arbitration if negotiations don't result in a deal. The law is expected to take effect in six months.
"We have now informed the Government that when the law takes effect, we unfortunately will have to remove links to Canadian news from our Search, News and Discover products in Canada, and that [bill] C-18 will also make it untenable for us to continue offering our Google News Showcase product in Canada," Google President of Global Affairs Kent Walker wrote yesterday.
Google complained that Canada's Online News Act "requir[es] two companies to pay for simply showing links to news, something that everyone else does for free. The unprecedented decision to put a price on links (a so-called 'link tax') creates uncertainty for our products and exposes us to uncapped financial liability simply for facilitating Canadians' access to news from Canadian publishers. We have been saying for over a year that this is the wrong approach to supporting journalism in Canada and may result in significant changes to our products."
Canada official blasts Big Tech
With the law now approved, the Department of Canadian Heritage is tasked with drafting regulations to implement it. In a tweet, Heritage Minister Pablo Rodriguez criticized Google's announcement that it would pull news links in Canada.
"Big tech would rather spend money changing their platforms to block news from Canadians instead of paying a small share of the billions they make in advertising dollars. Canadians won't be bullied. Big tech isn't bigger than Canada," Rodriguez wrote. "The Online News Act is simple. Tech giants should compensate news organizations fairly for their work," Rodriguez also wrote.
Google took a similar position against an Australian "link tax" law in January 2021. But Google agreed to pay for news in Australia just weeks later. An Australian government report in December 2022 said the law "has been a success to date," resulting in "over 30 commercial agreements between digital platforms (Google and Meta) and a cross section of Australian news businesses."
Google also agreed to pay French news sites.
Similar US bill is controversial
In the US, Senators Amy Klobuchar (D-Minn.) and John Kennedy (R-La.) in March reintroduced their Journalism Competition and Preservation Act (JCPA), which would provide an antitrust exemption "for publishers of online content to collectively negotiate with dominant online platforms regarding the terms on which content may be distributed." The bill was advanced to the full Senate by the Senate Judiciary Committee in a 14-7 vote on June 15.
"We've seen a massive decline in local news over the past few decades driven, in part, by large online gatekeepers like Google and Facebook siphoning away more and more of the advertising revenue that news organizations have traditionally relied upon to fund their work," Senate Judiciary Committee Chair Dick Durbin (D-Ill.) said. "The JCPA… will help reverse this trend by allowing news publishers… to band together and enter into structured negotiations with the biggest online platforms over access to news content."
The proposed US law was opposed by the tech industry and about two dozen advocacy groups, which wrote in a letter that the "bill forces platforms to carry and pay for the content of any digital journalism provider that becomes part of a joint negotiation entity, regardless of how extreme their content."
The letter criticized a proposed arbitration process, noting that publishers and Facebook and Google have provided dramatically different estimates of the value of news to the online platforms. "The values are simply irreconcilable: by definition, the arbitrators will be choosing from wildly inflated or deflated offers. The bill is also artificially one-sided—it precludes consideration of any benefit provided to any negotiating publisher or broadcaster for being listed in search or gaining reach on a platform. And any negotiation structured so that one party cannot walk away from the table is inherently not 'fair' or 'level,'" the letter said.
California considers "journalism usage fee"
There's also a California Journalism Preservation Act (CJPA) that would require "journalism usage fee payments" from online platforms to news providers. Santa Clara University law professor Eric Goldman called the proposal unconstitutional and wrote a letter to state senators urging them to reject it.
In addition to arguing that the proposed state law would violate the First Amendment, Goldman said it is "unlikely to create or sustain any journalism at all" and "will simply enrich the journalism operators' stockholders, even if they don't spend any payments on journalism at all."
"The 'arbitrations' will likely set royalties that are greater than the profits of the associated content, which encourages online services to categorically remove that content," Goldman wrote. "If so, CJPA counterproductively would make journalism more obscure and further impoverish journalism operations by reducing their referral traffic."