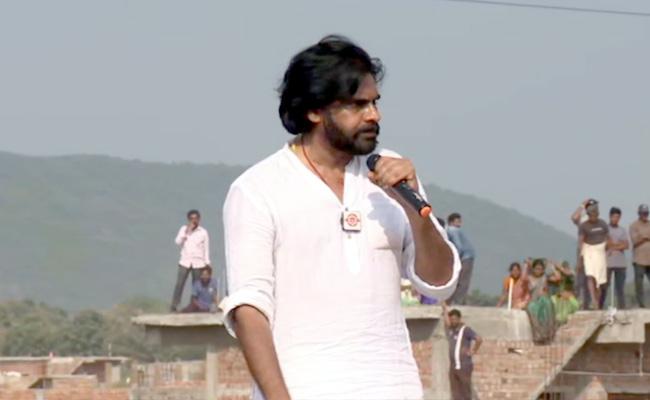 The YSR Congress party has been maintaining friendly relations with the Bharatiya Janata Party government at the Centre and chief minister Y S Jagan Mohan Reddy has direct access to Prime Minister Narendra Modi and Union home minister Amit Shah.
In fact, the BJP government at the Centre desperately requires the support of the YSRCP on crucial issues in Rajya Sabha, like the latest Delhi administration bill. So, it cannot dare antagonise Jagan at least in the present circumstances.
That is why when Jana Sena Party chief and actor Pawan Kalyan threatened that he would complain to the BJP top leadership in Delhi against the Jagan government and would pull down the chief minister with the BJP support, the YSRCP cared a damn for him.
State industries minister Gudivada Amarnath said the Jagan government was not afraid of such silly threats.
"Pawan Kalyan says he would complain to the Centre. We are not afraid. If not to the Centre, let him go and complain to Russia President Vladimir Putin. Whom are you threatening?" he asked.
Stating that Jagan is the most daring chief minister in the country, Amarnath said the chief minister had dared even former Congress president and UPA chairperson Sonia Gandhi.
"He will not succumb to any such threats," he said.
The minister asked Pawan to stop the privatisation of Visakhapatnam Steel Plant, if he had so much influence and clout at the Centre.
"He is not a leader but a slave of Telugu Desam Party president N Chandrababu Naidu," he said.
Slamming the Jana Sena Party chief for being a hypocrite, Amarnath said the actor was afraid that volunteers were emerging as a strong determined force that ensure last mile delivery of services and that would fetch a good name to Jagan.
"Pawan Kalyan is trying to malign a robust system. How dare he claimed that volunteers were involved in human trafficking. Why didn't he question when Mudragada's wife got arrested? That's because all his concerns are fake. He won't ever question anything that happened during TDP regime," he said.