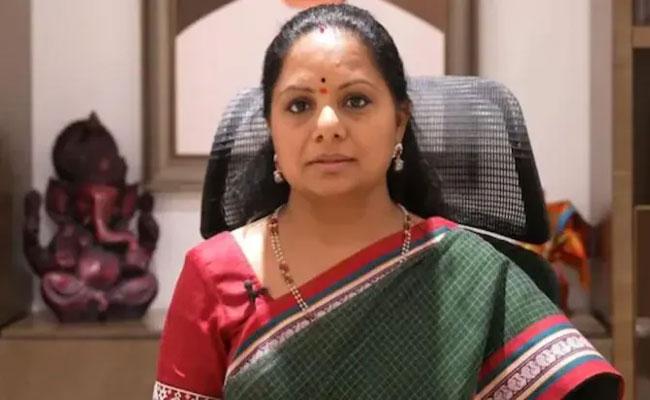 BRS MLC Kalvakuntla Kavitha, the daughter of BRS president and Telangana Chief Minister K Chandrashekar Rao, has announced her intention to contest for a party ticket.
On Thursday, Kavitha declared that she will be running for the Nizamabad Lok Sabha seat once again in the Lok Sabha elections scheduled for April/May 2024.
While Kavitha emerged victorious from the Nizamabad Lok Sabha seat in 2014, she faced defeat against BJP candidate Dharmapuri Aravind in 2019.
Subsequently, her father KCR nominated her as an MLC under the local bodies quota in the Legislative Council. Kavitha secured her second term as an MLC in November 2021, with her tenure extending until November 2027.
However, Kavitha does not find satisfaction in the MLC position, believing it falls short of her stature.
Initial speculation hinted at Kavitha entering state politics this time by participating in the Assembly polls set for December this year.
Nevertheless, her recent statement suggests she will remain in national politics. This decision aligns with KCR's strategy to prevent the emergence of an additional power center within Telangana, which could pose challenges to his son KTR's anticipated ascension to Chief Minister following the December 2023 Assembly polls.
Within BRS circles, it is rumored that Kavitha's statement regarding her intention to contest the Lok Sabha election comes with her father KCR's approval, serving to quell speculations about her potential entry into state politics.