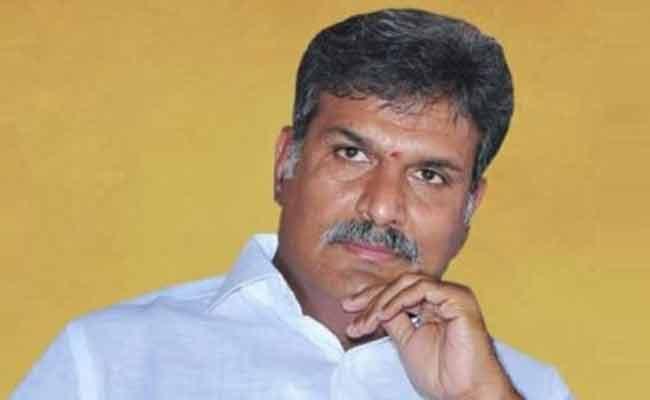 Till the other day, there was uncertainty about Vijayawada MP Kesineni Nani's continuance in Telugu Desam Party, as he was dropping enough hints that he might not continue in the party for long.
He openly made comments against TDP president N Chandrababu Naidu for encouraging his brother Kesineni Chinni to contest the Vijayawada parliamentary seat and supporting his detractors in the party – Bonda Uma and Nagul Meera.
Kesineni even indicated that he would contest as an independent if the party doesn't give him the ticket in the next Lok Sabha elections.
There were instances of Kesineni moving closely with YSR Congress party legislators like Vasantha Krishna Prasad from Mylavaram.
At the same time, Kesineni has been raising issues concerning Andhra Pradesh in Lok Sabha and expressing his dissatisfaction over the YSRC government.
On Saturday, the Vijayawada MP took a sudden U-turn and expressed anguish over the attack on the TDP workers and Naidu at Punganur and Mulakalapadu on Friday. He alleged that the law and order situation in the state from bad to worse.
Kesineni even wrote a letter to Prime Minister Narendra Modi seeking central intervention into the goings-on in the state and asked him to look into the deteriorating law and order situation.
He said the law and order situation in Andhra Pradesh was alarming and there were security concerns surrounding the visit of Chandra Babu Naidu to different places in the state.
"Recent events have shown a significant escalation in violence by YSRCP activists resulting in injuries to civilians and policemen, and damage to public property. The recent incidents in Angallu village, Kurabalakota mandal in Annamayya district and in Pungunuru, Chittoor district during Naidu's visit, has raised serious apprehensions about the stability and safety in the state," he said.
Kesineni went on to allege YSRCP minister's involvement in sending goons to disrupt Naidu's event, leading to violent confrontations between party cadres.
"Such actions not only threaten the lives of citizens but also pose a severe threat to the democratic process and civil liberties," he said.
He also alleged that the police response was not adequate, and their personnel were attacked, which further escalated the situation. It is essential to investigate these incidents thoroughly and take appropriate measures to ensure that law enforcement can effectively address such situations in the future.
He also wanted strengthening of the security arrangements for Naidu and other political leaders to prevent any untoward incidents.