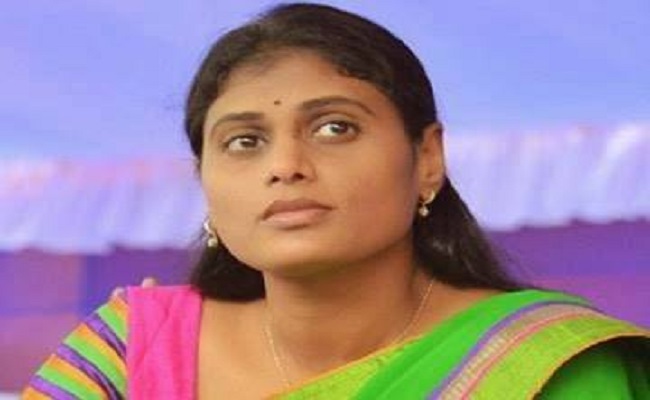 YSR Telangana Party president Y S Sharmila, who is taking her own time to join the Congress party, doesn't lose any opportunity to take the Bharat Rashtra Samithi leaders to task.
Reacting sharply to the announcement of BRS candidates for the assembly elections in Telangana, Sharmila lashed out at the party's double standards.
Mocking at chief minister K Chandrasekhar Rao's daughter and BRS legislator Kalvakuntla Kavitha for her demand for women's reservation in Parliament, Sharmila pointed out that KCR had given the party tickets to only seven women.
Reminding Kavitha's Delhi drama on 33 percent reservation for women, Sharmila advised KCR's daughter to 'be the change you want to see'. 
"Does this list which has a negligible 6 percent of women candidates represent your commitment and honesty towards 33 percent reservation for women? It is a shame that you only showed fake concern with your Delhi drama recently. Whereas women constitute 50 percent of the state's population, 7 candidates is only insulting them," she said.
Sharmila said instead of liquor and real estate dealings, it will be good if Kavitha fight with her father on this aspect.
"Why can't you battle it out with your CM father, and get more ministerial and nominated posts for women?" she asked.
The YSRTP leader said it was just getting clear that Kavitha's Delhi drama was staged only to divert public attention from the liquor scam that she was disgracefully involved in.
"More disgusting is, you have completely failed in fighting for the cause of women, or standing by the side of women victims in rape cases and third-degree torture cases," she alleged.
Sharmila said women, like others, were just a vote bank for the BRS.
"If you truly espouse the cause of women, then ensure they are given their fair 33 percent representation in general elections," she said daring Kavitha to ensure 33 additional seats are given to women candidates, besides the current allocation.