New Delhi:
The Supreme Court today suspended Congress leader Rahul Gandhi's conviction in a criminal defamation case over his remarks on the 'Modi' surname. The order will allow him to return to parliament and contest national elections due next year.
The trial judge has awarded the maximum sentence of two years in the case, the top court observed, pointing out that it would not have attracted disqualification if the sentence was a day lesser. 
Here are the Live Updates on Rahul Gandhi Defamation Case:
Get NDTV UpdatesTurn on notifications to receive alerts as this story develops.
Ex- Congress Leader Ghulam Nabi Azad On Supreme Court Relief To Rahul Gandhi
#WATCH | On Supreme Court staying conviction of Rahul Gandhi in 'Modi' surname remark defamation case, Democratic Progressive Azad Party Chairman Ghulam Nabi Azad says, "It's a good thing…There was no effect of his disqualification. He was doing the same job which he was doing… pic.twitter.com/sOuTmXhtd5

– ANI (@ANI) August 4, 2023
What Lok Sabha Speaker Told Congress Leader On Rahul Gandhi's Return To Parliament
"I met the Speaker. I told him that the haste with which Rahul Gandhi was disqualified, he should be brought back to the Lok Sabha just as quickly. The Lok Sabha speaker said — Hand over the papers from the Supreme Court to us quickly. We'll see what to do," said Adhir Ranjan Chowdhury.
WATCH: Rahul Gandhi Speaks After Supreme Court Stay On His Conviction
आज नहीं तो कल सच्चाई की जीत होती है।

मुझे अपना लक्ष्य पता है, मैं जानता हूं मुझे क्या करना है।

जिन्होंने हमारी मदद की और जनता ने जो प्यार और समर्थन दिया, उसके लिए सभी का धन्यवाद।

: @RahulGandhi जी pic.twitter.com/VnPnHi25mi

– Congress (@INCIndia) August 4, 2023
"Firse Chalegi Sawaalon Ki Aandhi, Jab Sansad Mein Hongey Rahul Gandhi": Congress's Abhishek Singhvi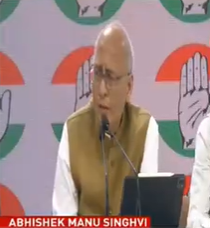 Rahul Gandhi Addresses Media After Supreme Court Relief
"My path is clear. I have clarity about what I need to do. Thankful for all the support.": Rahul Gandhi
"Rahul Gandhi was disqualified within 24 hours of the court ruling. Now we are waiting to see how long it takes to reinstate him as MP": Mallikarjun Kharge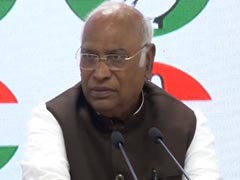 WATCH: Rahul Gandhi At Congress Headquarters After Court Stay On Conviction
🔴 Watch LIVE | Rahul Gandhi At Congress Headquarters After Court Stay On Conviction https://t.co/CERDWD9tig

– NDTV (@ndtv) August 4, 2023
Rahul Gandhi's 1st Tweet On Supreme Court Relief
Come what may, my duty remains the same.

Protect the idea of India.

– Rahul Gandhi (@RahulGandhi) August 4, 2023
"This Will Strengthen…": Mamata Banerjee's Tweet On Court Relief For Rahul Gandhi
I am happy with the news about the MP-ship of @RahulGandhi This will further strengthen the resolve of the INDIA alliance to unitedly fight for our motherland and win. A victory of the judiciary!

– Mamata Banerjee (@MamataOfficial) August 4, 2023
Rahul Gandhi, Priyanka Gandhi Arrive At Congress HQ In Delhi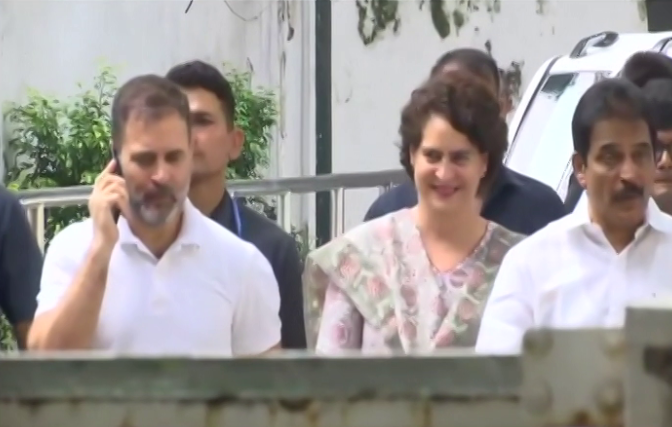 Truth Alone Triumphs!

We welcome the verdict by the Hon'ble Supreme Court giving relief to Shri @RahulGandhi.

Justice has been delivered. Democracy has won. The Constitution has been upheld.

BJP's conspiratorial hounding of Shri Gandhi has been thoroughly exposed.

Time for…

– Mallikarjun Kharge (@kharge) August 4, 2023
#WATCH | After Supreme Court stays the conviction of Congress leader Rahul Gandhi in 'Modi' surname defamation case, Congress MP Adhir Ranjan Chowdhury says, "The SC's decision is a big relief for Congress leader Rahul Gandhi. The conspiracy against Rahul Gandhi has failed… pic.twitter.com/MogT1DxiQI

– ANI (@ANI) August 4, 2023
Justice prevails! #Wayanad retains #RahulGandhi!

Welcome the Hon'ble #SupremeCourt's decision staying the conviction of dear brother Thiru @RahulGandhi in the criminal defamation case. This decision reaffirms our belief in the strength of our judiciary and the importance of…

– M.K.Stalin (@mkstalin) August 4, 2023
"There Was No Need For Him To Apologise": Aaditya Thackeray
"Rahul Gandhi didn't apologise. There was no need for him to apologise. His Bharat Jodo Yatra has been a hit, the government was scared of him and it's good that he got relief from the Supreme Court," Aaditya Thackeray said.
Congress Demands Restoration Of Rahul Gandhi's Lok Sabha Membership
Congress leader Adhir Ranjan Chowdhury meets Lok Sabha Speaker Om Birla, urges him to restore Rahul Gandhi's membership.
#WATCH | "The judgement of the Supreme Court has once again re-established the faith of common people in SC, in democracy, constitutionalism and in the principle that truth shall prevail," Congress MP Randeep Surjewala after SC stays conviction of Rahul Gandhi in Modi surname… pic.twitter.com/Df674gaR5P

– ANI (@ANI) August 4, 2023
"Three things cannot be long hidden: the sun, the moon, and the truth"

~Gautama Buddha

माननीय उच्चतम न्यायालय को न्यायपूर्ण फैसला देने के लिए धन्यवाद।

सत्यमेव जयते।

– Priyanka Gandhi Vadra (@priyankagandhi) August 4, 2023
Featured Video Of The Day
Rahul Gandhi To Be MP Again, Can Contest Polls After Supreme Court Order