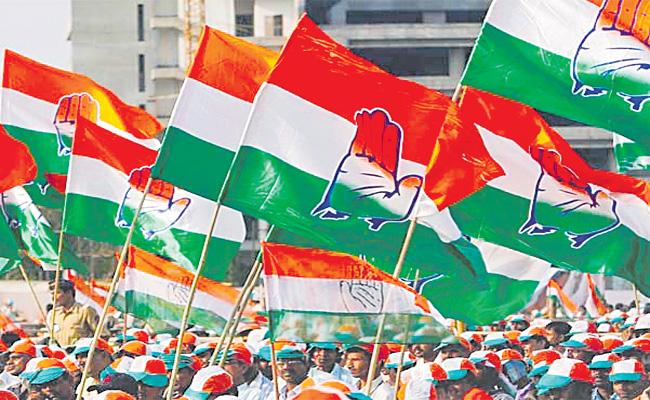 The grand old Congress party, which has been struggling to survive all over the state, has a peculiar character – there is no need for the people to defeat it, as its own leaders would do it by striking at its roots when they require a strong support.
At a time when there are indications that the Telangana Congress has got a golden opportunity to come to power in the upcoming assembly elections, the party has started showing signs of cracks with one leader after the other staging a banner of revolt against the party leadership.
According to latest reports, Congress MLA from Sangareddy assembly constituency and Pradesh Congress Committee working president T Jayaprakash Reddy alias Jagga Reddy is all set to call it quits to the party.
In all probability, Jagga Reddy is likely to join the Bharat Rashtra Samithi in a day or two.
He has been in touch with senior BRS leaders including chief minister K Chandrasekhar Rao's son K T Rama Rao and nephew T Harish Rao and they have given him all assurances of brighter political prospects, if he defects to the BRS.
Though Jagga Reddy had been openly attacking PCC chief A Revanth Reddy and complained to the high command several times, he had been taking active part in the party activities in Sanga Reddy.
He even took part in Rahul Gandhi padayatra. He had been denying reports of quitting the party.
But now, he is learnt to have made up his mind to join the BRS, though there were enough indications that he would get the Congress ticket again in Sangareddy.
In another development, former minister Nagam Janardhan Reddy also openly expressed his disgruntlement over the Congress leadership for encouraging his rivals – former minister Jupally Krishna Rao and BRS MLC K Damodar Reddy in Nagarkurnool district, who he alleged had worked against him in the past.
Nagan alleged that Jupally demanding tickets for his followers in three more constituencies apart from Kollapur.
While PCC member Ch Jagadishwar Rao has been nurturing Kollapur constituency, the party is now denying ticket to Jagadishwara Rao and entertaining Jupally who recently joined the Congress.
"Not content with Kollapur, Jupally Krishna Rao is demanding Nagarkurnool, Gadwal and Wanaparthy tickets. He is creating a lot of hype around himself and claims that he will win elections single handedly. But one has to stay grounded" Nagam said.
He was also very critical about Damodar Reddy's plans to join Congress.
"Last time, I had personally worked for his victory as MLC and now he joins the Congress. Where is the guarantee that Damodar Reddy will not join the BRS again, after the elections?" Nagam asked.