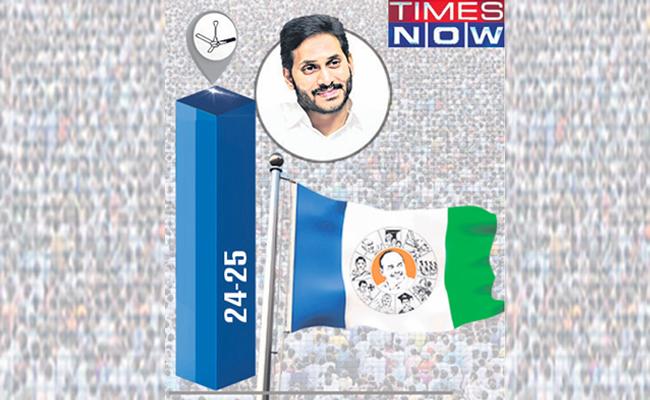 In the Mahabharata, Vidura holds the role of Minister for the Kauravas. He is known for his wisdom, astuteness, and moral guidance. An acclaimed section of the epic is "Vidura Neethi," highlighting his ethical teachings. 
Shifting our focus to the present, we delve into Vidura Consulting Services Pvt Ltd, led by Avinash Iragavarapu, renowned as Trump Avinash. 
Returning to the narrative, the email address listed in the company registration of Vidura Consulting Services belongs to Navneet Kumar.
You may ask: who is Navneet Kumar? He is the driving force behind ETG Research, the entity responsible for a survey that projected YSRCP's victory with 24-25 MP seats in the AP in 2024 elections. This survey gained prominence through its publication as "TimesNow-ETG Research" in April 2023.
Interestingly, this survey led to a period of complacency for YS Jagan Mohar Reddy, causing him to withdraw from public appearances for a significant duration. However, he recently re-emerged, resonating with the public and re-establishing himself as a prominent leader. Curiously, the very same "TimesNow-ETG Survey," presenting identical figures, resurfaced in the media on August 16, 2023 along with the figures related to the BJP MP seats in the National Level.
This sequence of events suggests that Jagan Mohan Reddy might limit his public engagements, believing all is well among his supporters. This leads to the question: does ETG Research, orchestrated by Navneet Kumar and Avinash Iragavarapu's team, lean favorably towards YSRCP or another party? 
Do these expensive surveys, commissioned by investing crores of rupees with the intention to serve a positive purpose for YSRCP, truly achieve their intended goals? 
Or do these surveys inadvertently isolate Jagan from public interactions and keep him confined to closed doors? 
These questiones have ignited uncertainty among many loyal YSRCP followers, who've learned of the association between the "TimesNow-ETG Survey" and YSRCP's election strategists.
How can this be the modus operandi of a Consultancy that named after Vidura? By basking in the glow of their master's approval, they present overly optimistic statistics that lead him into complacency.
This scenario can be likened to a situation. Imagine a student who diligently covers all subjects through rigorous exam preparation. Then, at that crucial moment, if the student is tempted or swayed by the promise of key questions due to a supposed leak of question paper, is that truly beneficial for the student? And what if unexpected questions, completely out of the anticipated scope, appear on the exam paper?
The actions of these surveyors mirror this analogy. They are, in essence, disrupting Jagan Mohan Reddy's diligent preparations.