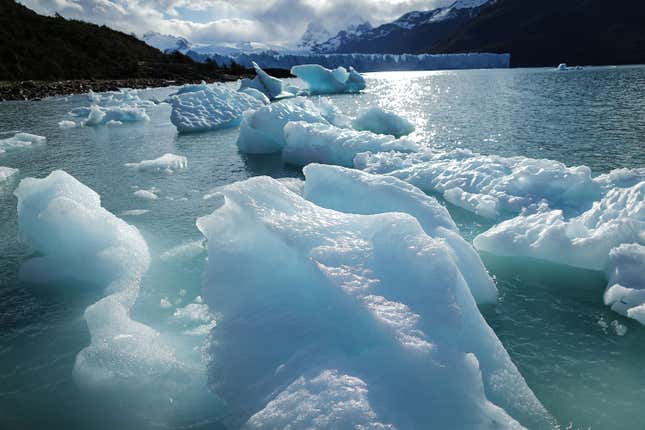 Glaciers are losing more mass than either the Greenland or Antarctic ice sheets, according to a recent study published in Nature.
How HubSpot created a "Connect Four" program
The study, the first to look at how fast the world's glaciers are melting, observed about 200,000 glaciers between 2000 and 2019. The researchers found that the annual rates of glacier thinning have nearly doubled, from 36cm in 2000 to 69cm in 2019.
The study also proves that glacial melt has substantially contributed to sea level rise. The researchers found that glacial melt alone has contributed to 21% of sea level rise over the past two decades. During the 21st century, meltwater from glaciers is projected to be the second biggest contributor to global sea level rise after ocean thermal expansion, which contributes 42% to sea level rise. Greenland contributes 15% while Antarctica contributes 8%, according to the WCRP Global Sea Level Budget Group.
Glaciers cover about 10% of the world's land surface and store around 70% of the Earth's freshwater.
Where glaciers are melting the fastest
The authors of the study, based at the Laboratory of Hydraulics, Hydrology and Glaciology in Switzerland, found that seven regions of the world have contributed 83% of global glacial melt. Glaciers in Alaska account for 25% of global glacial melt, melting at the rate of 68 gigatons per year.
By comparison, the periphery of Greenland has contributed 13% of global glacial melt, at a rate of 36 gigatons per year. The northern and southern regions of Arctic Canada have contributed 20% to the world's glacial melt combined, at 31 gigagtons per year apiece.
Other regions with rapid glacial melt include High Mountain Asia, the cordillera and highland systems around the Tibetan Plateau, and the Southern Andes in Patagonia. Each has contributed 8% of global glacial melt at 21 gigatons per year.