The White House has been accused of "elder abuse" after Joe Biden fell over again at a graduation ceremony.
The US President stumbled over a sandbag after two hours on stage at the service academy in Colorado Springs on Thursday.
---
The 80-year-old did not appear hurt by the fall and continued to stand until the ceremony's conclusion, according to the White House pool.
Speaking on GB News, political commentator Paul Duddridge says the fall is a concerning development as Biden faces increasing questions over his health.
He told Nana Akua: "Obama's former doctor, the White House former doctor has now said this is teetering on malpractice from the White House to put him up for running again.
"This is elder abuse, even Donald Trump did a town hall where he was interviewed by Hannity.
"He phoned [Sean] Hannity apparently before and told him, 'don't make jokes about Biden's lack of cognisance, awareness and his current physical and mental decline.
"When Donald Trump is saying don't make fun of the guy, we know that we are at some sort of tipping point.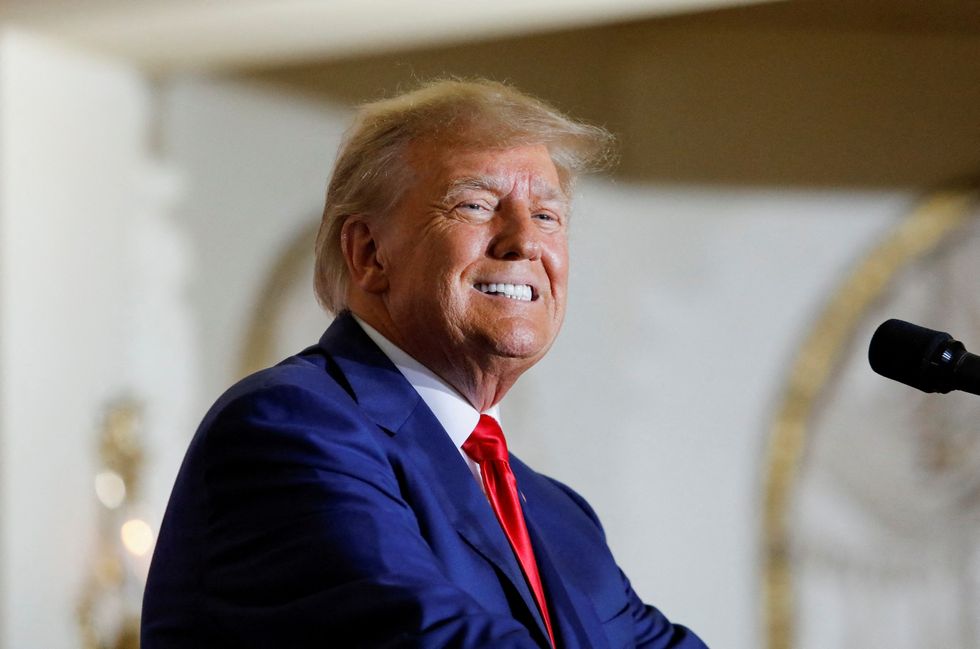 Donald Trump reportedly urged Sean Hannity to not mock Biden
​Reuters 
"This is getting absurd, the man can't even be allowed out in public."
Biden is running for re-election in 2024 and his doctors declared him fit and healthy after a physical examination in February.
The US President used his commencement address to warn the students about the world becoming increasingly unstable, saying a future in the military is a realistic prospect.
He also predicted Sweden would "soon" join NATO, but gave little detail regarding their entry into the alliance.
"It will happen, I promise you", he said.
It comes ahead of Rishi Sunak's trip to the US, where he expressed a desire to forge a "close and candid relationship" with the US President.
The Prime Minister will head to Washington DC this week, where he will attend a baseball game with business leaders and political figures ahead of a meeting at the White House with Biden.
He will also address a gathering of American chief executives as he seeks to build closer economic ties despite shelving plans to broker a post-Brexit free trade deal.
In a statement ahead of the visit, Sunak said: "The US is our closest ally. We are one another's partner of first resort when it comes to everything from keeping our people safe to growing our economies.
"That's why it is so important for a UK Prime Minister to forge a close and candid relationship with the President of the United States – on every global problem, you will see us working side-by-side.
"I'm looking forward to seeing President Biden later this week to continue those efforts and to deliver for the British people."