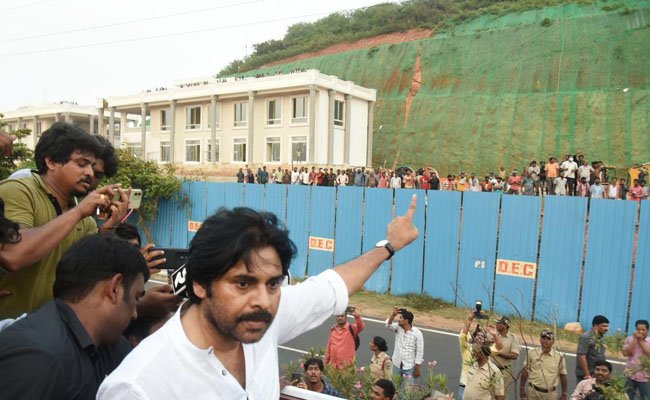 In Andhra Pradesh, opposition parties and the Telugu media have been extensively discussing Rushi Konda Hill in Visakhapatnam.
The government's construction of buildings on the hill has become a significant issue – both politically and environmentally.
Opposition leaders and the media are vehemently criticizing the alleged destruction of the hill.
However, this is not the first instance of buildings being constructed on this hill. During the TDP regime, a tourism resort was built on the hill.
Even when Chandrababu Naidu was the chief minister, he had a two-lane road constructed around the hill, providing a connection from one end to the other.
Interestingly, the same media previously portrayed these constructions and roads as enhancing the hill's beauty and adding charm to the city.
Considering other examples, constructions on hills are not uncommon in Visakhapatnam or other parts of the state.
Think about the Simhachalam temple, Annavaram, Srisailam, Kanakadruga, and Sri Venkateswara temples. All of them are located on hills.
In 2016, Naidu allocated a hill in Sitanagaram on the banks of River Krishna to China Jeer Swamy. The temple built by China Jeer Swamy is also on the hill.
Reflect on the buildings owned by top industrialists and actors in Hyderabad. Consider Banjara Hills and Jubilee Hills in Hyderabad, known for upscale residential areas.
Also, think about the location of Ramoji Film City in Hyderabad – it is surrounded by hills with constructions on them.
Houses on hills are not uncommon in Vijayawada either, with people building homes and the government providing stairways for access.
One can't help but wonder what message these politicians and the media in Andhra Pradesh are attempting to convey to the people.