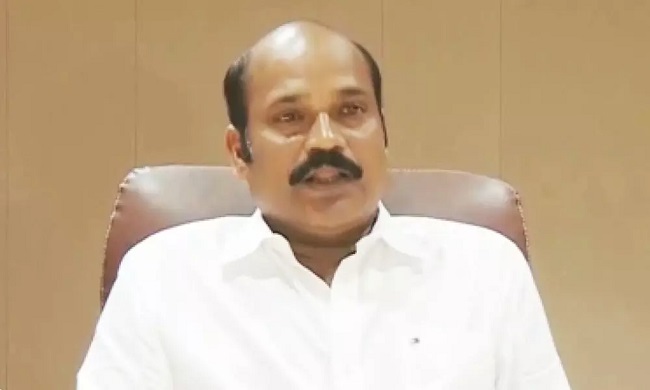 It is now official. Senior YSR Congress party leader from Gannavaram assembly constituency Yarlagadda Venkat Rao has decided to quit the party and join the Telugu Desam Party soon.
He made this announcement publicly while addressing a press conference.
"I am openly requesting the appointment of TDP president N Chandrababu Naidu for joining his party. If he feels that I am eligible, I request him to give me the party ticket from Gannavaram, I will give him a gift by winning the seat," he said.
Yarlagadda, however, said he had not met even a single TDP leader, let alone Naidu and his son Nara Lokesh, in the last four years, though his arch rival Vallabhaneni Vamsi joined the YSRCP.
"Yet, I was humiliated in the party. It is a failure of the party intelligence," he said.
He said he would face Jagan only after winning the Gannavaram assembly seat.
"If Jagan thinks he can win Pulivendula seat easily, I can return to the assembly by wining Gannavaram seat," he said.
Yarlagadda regretted that despite spending crores of rupees in the last elections, the party had not bothered to support him.
"Instead of pacifying me, party leaders like Sajjala Ramakrishna Reddy hurt my sentiments, saying I could continue or get last from the party," he said.
Sajjala said it was unfortunate that Yarlagadda should have discussed the issues internally within the party, instead of open platform.
"If he sends such messages in public, the reactions would be the same," he said.
While admitting that Yarlagadda worked hard in the last elections, the YSRCP general secretary said there were various other ways the party could use his services.
"He has a bright future in the party, but when he has taken such a decision to quit the party, what else we can do?" he asked.